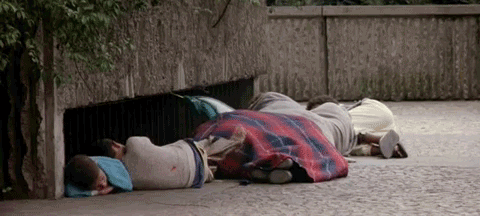 I decided that with all of the animated GIFs being posted to DS106, I would try my hand at creating a Cinemagraph, which is a specific form of animated GIF, described as "somewhere between a still photograph, and a video".
My inspiration came from this collection of movie Cinemagraphs, and I used this tutorial to get the general idea.
This scene in particular comes from the film "Baraka", during the portion of the film titled "The Hard Side Of Life". For those not familiar with the film, it is a sort-of documentary, but explaining it in any detail is hard. I highly recommend it.